Let's keep it straightforward- 2020 has been a terrible year for most of us. As we're stepping closer to 2021, there is still a lot of uncertainty on what to expect when the virus is still out there, the economies have not yet fully recovered and political strife is rampant all across the world. While we cannot control everything happening around us, the only way we can make 2021 better is to be more intentional and make small and meaningful changes in our lives. In this post, I am sharing 21 ways to improve yourself in 2021 that have really helped me and I hope it makes a difference in your lives too. I am also sharing some great books that have helped me improve myself over the years and hopefully these can help you too on your journey of self-improvement.
#1  Take ownership of your life
This is the most difficult yet the most powerful change. It's easier to blame someone else for your situation than take ownership, be it for your health, relationships, career or finances. Next time when you think about what you "can't do" or complain about how "things should be", dig deeper on what's holding you back? Is there any way YOU can change it to empower yourself?
I, for example, have spent quite some time complaining that people at work didn't care about my opinion, only to realize that I was expecting people to change when it was I who needed to take ownership and work on my persuasion skills if that's what mattered to me so much. If you take ownership of how you feel and respond to people and events around you and give your attention to things that can empower you, you will feel a lot more powerful in 2021. 
Here are some recommended reads from my side to help you out –
#2 Consistency over Perfection
We've all been subjected to perfect bodies, perfect careers and relationships on social media and when we want to learn something new, we expect ourselves to perfect it overnight. We don't know or don't care about what goes behind achieving that perfection when the key to perfection is showing up- over and over again. After all, if you have not tried something new for a period of time with consistent efforts, how will you decide whether it works for you or not?

Personally, whenever I feel lazy, I motivate myself with this quote- "It's not what we do once in a while that shapes our lives. It's what we do consistently". I have been using this mantra for being consistent with writing blogs, exercising, skin care routines and doing online courses for a while and have seen a noticeable improvement.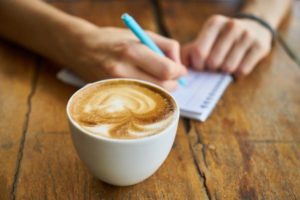 Here are some recommended reads from my side to help you out –
#3 Limit your screen time
Most of us cannot limit our screen time at work but we can control the amount of time we spend on social media and trust me, that's a lot of time saved that can be utilised for working on your goals. Check your daily social media usage on YourHour app and get ready to surprise yourself. Thankfully, there are apps which can stop you from using your phone beyond a certain limit. Download them and use them wisely to get out of the screen trap.
Further, you can turn off notifications of social media, e-commerce and non-work apps or hide your most frequented apps in a folder deep in your phone. If you're still unable to resist the temptation, delete the apps that are taking most of your screen time.  Not to mention, your eyes will thank you for this gift.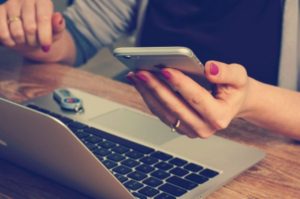 #4 Stop stressing over productivity
We're all obsessed about productivity and we end up feeling like a loser if we are unable to complete all tasks planned for the day. We set up unrealistic expectations of keeping ourselves completely busy and often end up "productivity shaming" if we don't meet those expectations.
Each person, no matter how smart, organized or talented, has low days when it's impossible to engage themselves all the time. There's nothing wrong in accepting it. If you're rewarding yourself for being busy on some days, make sure you don't penalise your body/mind for asking for a break. On such days, focus on only one task which you love or enjoy working on and pat yourself on the back for picking it up.
#5 Be physically active for at least 30 minutes everyday
While it's tempting to watch Netflix in your free time, just 30 minutes of workout or even brisk walk can bring a massive difference to your mood and stress levels. Being active doesn't mean you have to sweat like crazy or wake up early in the morning and go for a run, it simply means taking out time for any activity that requires physical movement.
If you're not used to exercising daily, mix and match workouts- try different workouts at different times of the day and decide what suits you the most. Keep #2 in mind and stay consistent with being active, you will not realize when you will start looking forward to those 30 mins everyday.
I personally love running outdoors as its a great combo of both cardio & muscle strengthening workout. If you too are looking forward to start running in 2021, here are my 20 Tips for beginners to get started with running.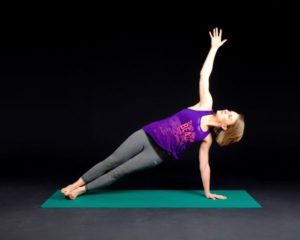 #6 Include more wholesome food to your diet
Tempted to order a pizza for dinner? Think again. If you're in anyway looking to be healthier in 2021, this has got to be the most important takeaway for you. Eating a well-balanced and nutrient-rich diet helps the body to feel and function at its best. Try to include more veggies, fruits, nuts, seeds and magic herbs like Ginger, Turmeric, Garlic, & Lemon. Be more mindful of what you eat and rest shall follow. 
Another easy way of eating wholesome food is to add power packed Superfoods to your meals. If you're in the middle of transitioning into a healthier lifestyle, here are 6 Easy ways to add Superfoods to your daily diet.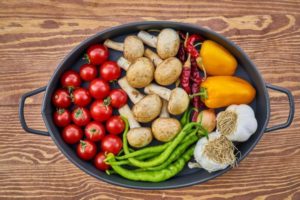 Here are some great books that you will get you started:
#7 Make a monthly budget
 Making a budget is all about getting control over your money and is not at all restrictive as it seems. Set up a monthly budget for all your daily needs, recreational activities as well as for investments and track it weekly to see how much room is left for the rest of the month. Budgeting is a great tool for managing your hard earned money and avoiding random impulse purchases. This way you can spend your money guilt-free and you'll have more financial freedom knowing that your money is all under your control.
You can also refer to 14 Simple ways to save money to be more efficient with your finances.
#8 Restart that childhood hobby
As we grow up we lose connection with our childhood hobbies which once used to be the highlight of our day. Believe it or not, It's a special kind of happiness when you reconnect with your childhood hobbies and work on them regularly. They help rejuvenate our spirits and open a path of continuous improvement in our well-being. I for example, have always loved dancing but had somehow lost touch with it in the past few years when I started working. But now, while working from home in 2020, I rediscovered my passion for dance only to realize that it was the one thing that could instantly lift my mood every time I got stressed at work.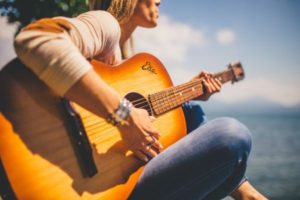 #9 Go for a walk outdoors
Nothing is as simple and rejuvenating as a walk in the park. No fancy equipment required and completely free of cost. If you're spending most of your time indoors, you must take some time out to go outside and get fresh air. You can go alone and listen to music or you can go with your friend while you chat with them about your day. It's the most easy to follow healthy habit that you can adopt in 2021.
#10 Listen to a podcast or read a book
Reading or listening to a podcast can be a great source of inspiration and will help you gain a different perspective towards life. Even if you're not in the mood for inspirational talk, you can simply escape the humdrum and delve into the world of storytelling.
Try and listen to one podcast a week or read at least one book in a month. If you're a beginner, start with fiction first to get into the habit of reading or if if motivation is what you're seeking, you can listen to great podcasts- here's my list of  8 inspirational podcasts for personal development.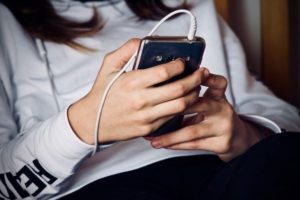 #11 Don't impulse shop
While it's okay to make occasional impulse purchases, giving in too often can blow your budget without even realising it. Businesses are using their best minds to make the consumers make impulse purchases and as a result people end up buying things they don't need. Please note that most of the times the discount or sale being used to attract customers are not even actual discounts.
The best way is to avoid the temptation as much as possible- mute those notifications or unsubscribe from the emailing list and avoid entering the store until you actually need something.  Ask yourself – do you really "need" that dress or you're just purchasing it because it's on sale and might be a good addition to your wardrobe. Cut out all the wants and focus only on the things you NEED.
#12 Be more eco-conscious
One thing that the pandemic has taught us is to be more mindful of the impact of our daily choices on the environment. Even small changes made by thousands of people together can make a huge impact. You can try and reduce your meat and dairy consumption, minimize impulse shopping, use plastic alternatives or even support small businesses that are trying to bring sustainable business to the mainstream. Often these small changes are not just good for the environment but are better for your physical & financial health too.
Here are my 15 easy tips to reduce waste in your daily life to get you started with waste reduction at home.
You can also read some of my favorite books:
#13 Take some time off to pause & reflect
We're so used to hustling and multi-tasking throughout the day that sitting idle can be a tough thing to do. But in my experience, it's a great way to organize your thoughts and connect with yourself towards the end of the day. The idea is to slow down and give yourself some time to reflect on the highlights of the day and gather all your thoughts together. This is also a great exercise to lower your stress levels before going to bed, thereby improving your sleep at night.
#14 Cherish your friends & family
One thing I've learnt in 2020 is that we easily take people for granted. When someone very close to my family passed away very recently, I realized that life is unpredictable and people you see everyday might not be there with you tomorrow. So take care of your loved ones and give them the biggest gift you can give anyone- your time. Even if you cannot physically be with them, give them a call and talk your heart out.
#15 Daily affirmations
With everything going wrong around the world, it is very easy to fall into a negative thought pattern. Daily affirmations help build a positive mindset and trust in the fact that there are n number of things to be grateful about in our everyday life. So write about the things you are grateful for, tell yourself that you have the power to change your life and lead it to a happy and successful one that you dream of. It's when you start believing in yourself, others will start believing in you.
Use these journals to get started:
Also Read : 20 Tips to overcome self doubt and chase your dreams
#16 Don't compare yourself with others
How often do you get jealous of your colleague who got a better raise than you at work or your friend who got married and had kids at an early age than you? Each person is unique in their own way and that's how we should treat ourselves. By comparing with others we set up unrealistic expectations for ourselves which puts our mind under unnecessary stress to meet those expectations. The only healthy comparison is to compare yourself to your past and strive to get better everyday.
#17 Sleep well
Don't deprive the time your body needs to repair itself no matter how much you feel like staying up and finishing a new series on Netflix. Getting a good 7-8 hours of sleep is very critical for every adult. Many functions of our body are dependent on this time to do their work properly. When you've slept well at night, you feel more energized and productive in the morning. So give your beauty sleep the importance that it deserves.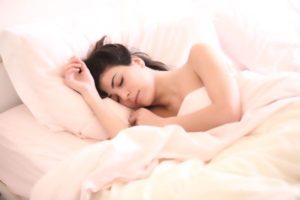 #18 Meditate or listen to calming music
For people who are moody and react in a jiffy, meditation is an absolute necessity. Meditation enhances the flow of constructive thoughts in your mind and helps manage stress and anxiety. At first, it can be tricky to sit still for even a minute but (hey! remember #2) if you do it consistently it will become a powerful habit and give you more control over your mind. You can take meditation sessions on the Calm app or you can simply listen to meditative music on Youtube.
#19 Drink enough water
As they rightly say, water is the elixir of life. It helps cleanse our body and supports multiple bodily functions. Drinking water first thing in the morning will help cleanse the excess acid build up in the stomach that will improve your digestion throughout the day. Always keep a water bottle within your sight so you don't feel lazy to walk up to the fridge to drink it. If it doesn't help, add one or two slices of an orange or a pinch of mint to make it more refreshing, you'll at least look forward to the taste of water.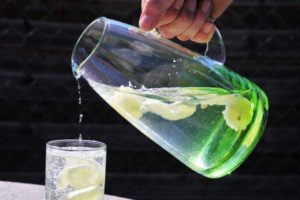 #20 Tidy up
The more things you have within your sight, the more cluttered it'll make your mind. So clean up your home and your workspace and throw away the things that have been lying around for months and are not adding any value to your life. From a mental health perspective, tidying up has proved to be therapeutic and can also help you blow off some steam.
I highly recommended reading:
#21 Don't hold on to your past
No matter how your past has shaped you, holding on to it will only stop you from discovering new things about yourself. You can learn from your past mistakes but living it again and again is just a way to inflict pain upon yourself. So don't let your past affect your present and dictate what you will be in the future. Move on with your past and live only in the present. Let this new year be a new start to your life.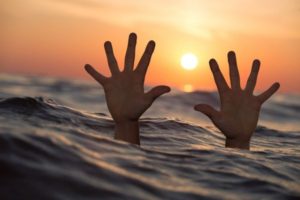 Some recommended reading:
There you have it – those are my 21 tips for you to improve yourself in 2021. If you are reading this in the new year, then Happy New Year to you!! Let me know what you thought of this post in the comments below 😊
If you liked this post, then you would love my other posts on  PERSONAL GROWTH
Pin for later: